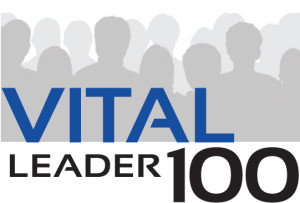 Leaders are made or potentially fail in the first 100 days of a project, assignment, role or new position.
The VITAL Leader assessment, coupled with a 100 day measurable plan of action is a powerful way for leaders to identify and leverage personal behavioral strengths and management skills to support the success of their teams and the organization…while purposefully and consistently strengthening organization and personal growth.
Key Elements:
Stage 1:   Personal Brand Assessment – (On-line assessment and feedback- 7 individual brand Factors that lead to success)
Stage 2:   Organizational Context – vision, individual relation to value creation, team needs, key influencers, culture, political landscape, customer/market perspective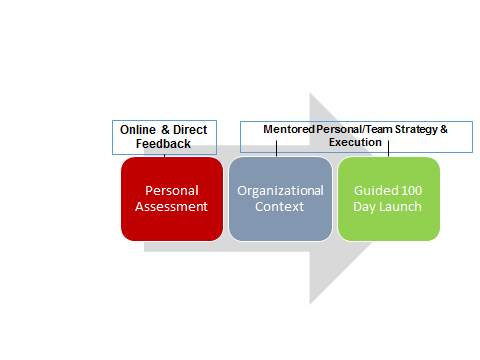 Stage 3:   100 day plan – Impact timetable (with coaching) including:
Communications plan
Key assignment deliverables
Team assessment matrix
Influence map of the organization
Local priorities
Personal leverage
Prioritization of deliverables
Personal Performance Scoreboard
Decision making and transparency
The Result?
The net result, with defined success metrics, is a fully customized game plan that supports both individual effectiveness that reflects their DIRECT contribution to the organization.
The employee implements a guided personal strategy that is business value focused‐ not just a list of tactics or fragmented bits of advice.
Employees focus on realistic, value based goals for individual& organizational growth and increased sensitivity to their impact on others.
The employee learns how to leverage their strongest points of differentiation for the benefit of themselves and the organization. Differentiation means each employee has an opportunity to excel at what makes them unique and valuable for all assignments, projects & roles.